TTC AgriS promotes plant-based food trend
08/06/2023
TTC AgriS Innovation Day is the first approach to the market for TTC AgriS to expand the nutritional value chain with products that are health-oriented and bring positive impacts to the environment as well as the community.
Plant-based trends and the global transformation of nutrition orientation
Along with the continuous shift in consumer habits after the Covid-19 pandemic, accompanied by the impacts of climate change, the risk of food crisis, plant-based food, also known as "plant-based food" has emerged as a global trend and is increasingly popular in the comprehensive nutritional value chain.
The expansion of nutritional needs from plant-based foods is becoming a long-term "plant-based protein alternative" option for consumers around the world. Specifically, according to Allied Market Research, it is expected that the plant-based food market will grow from about 4.1 billion USD in 2019 to about 8.2 billion USD by 2026, with an estimated annual growth rate (CAGR) of 9%. Particularly in Vietnam and Asian countries, plant-based food growth rates are up to 25% (according to DuPont and IPSOS Research Study). The Asia-Pacific (APAC) region is particularly vulnerable due to its limited food supply, with a projected population of 4.6 billion by 2030, which offers a lot of growth prospects in this new food processing technology market.
TTC AgriS promoting the plant-based food industry, comprehensivelysustainable nutritional value chains
As a high-tech agricultural enterprise with sustainable development, Thanh Thanh Cong-Bien Hoa Joint Stock Company (TTCAgriS, Hose: SBT) has been rapidly participating in the Plant-based food processing industry to perfect the ecosystem of products and services, market orientation and anticipation of all customer needs. In particular, the company sets strict criteria on the source of nutritional value for health, aiming to expand consumers' daily sustainable diet options.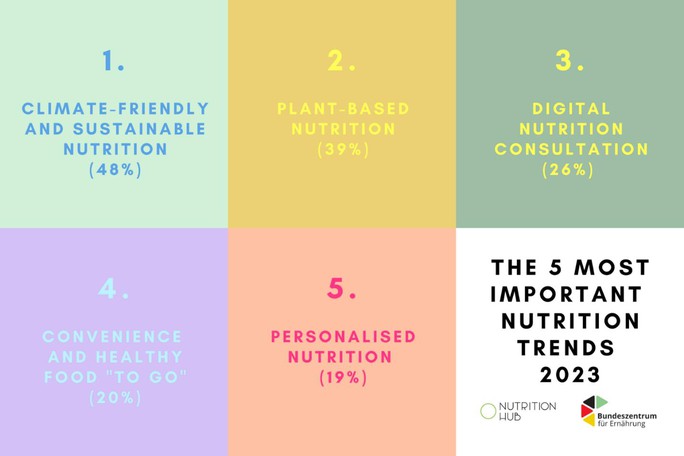 In fact, with the advantage of a comprehensive agricultural value chain from farm to fork, and a solid technology foundation, TTC AgriS promotes R&D activities to become an enterprise producing high value-added agricultural products-integrated consumer trade, including plant-based food products with improved flavor and optimum nutritional value, in the form of raw to processed foods. In addition, the traceability platform is always a key factor, combining technology and plant-based food to bring the best experience to consumers. New technologies such as artificial intelligence (AI), blockchain and food processing technology are applied to enhance the integrity, reliability and traceability of plant-based foods.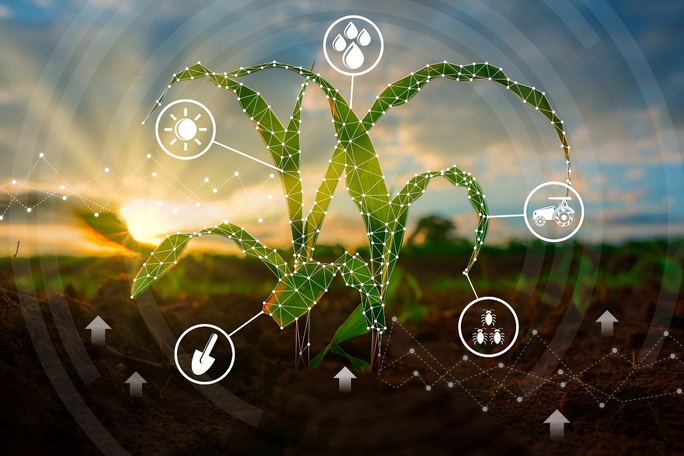 Proactively participating in promising new business fields based on core strengths, TTC AgriS applies a smart agricultural economic business model, integrating production-import export-agricultural service trade. Since then, focusing on new trends such as plant-based food to expand the market and create incentives for cooperation for the food industry, in line with its commitment to provide intensive agricultural solutions for sustainable development.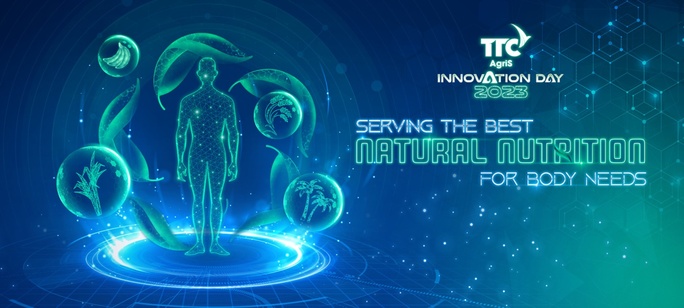 The upcoming TTC AgriS Innovation Day event on June 16, 2023 is considered a direct approach of businesses to the market, contributing a common platform integrated throughout to bring solutions to exploit nutritional values. At the same time, TTC AgriS expects to increase awareness of sustainability and the value of plant-based foods, from raw materials to processing and consumption; Thereby promoting public interest in plant-based food as a sustainable and responsible option.
Via Bao Nguoi lao dong