The supply is rare, Real Estate Ben Cat is more attractive
16/11/2022
The speed of development of Industrial Zone Binh Duong affects the amount of houses for inhabitants who work and live in these areas. Ben Cat is a hot destination with a series of many Industrial Zones.
The demand of workers about houses is continuously increasing though the supply is leak
Nowadays, Binh Duong has 48 industrial zones, with ¼ The South Industrial Zones. Inhabitants are migrating to those areas to look for jobs. There are specialists, engineers and workers mailny.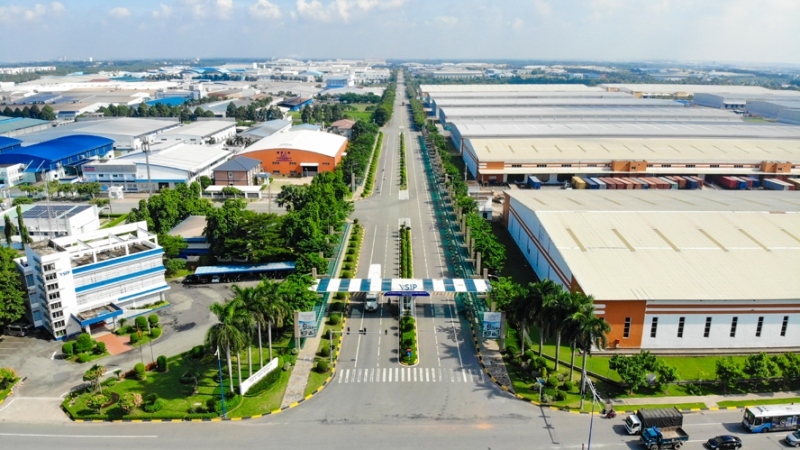 There are many Industrial Zones in Binh Duong
According to the survey, Binh Duong has over 50.000 specialists, foreign engineers and nearby 1.000.000 workers. This figure continuously increases from 15% to 20% yearly. On the other hand, this province has the highest figure of renting houses in our country with 74,5%.
This problem leads to the risk of the ability to buy homes for inhabitants. According to the newspaper batdongsan.com.vn, Binh Duong needs more than 7 million square meters for a house, this number is twice the number of Ho Chi Minh City.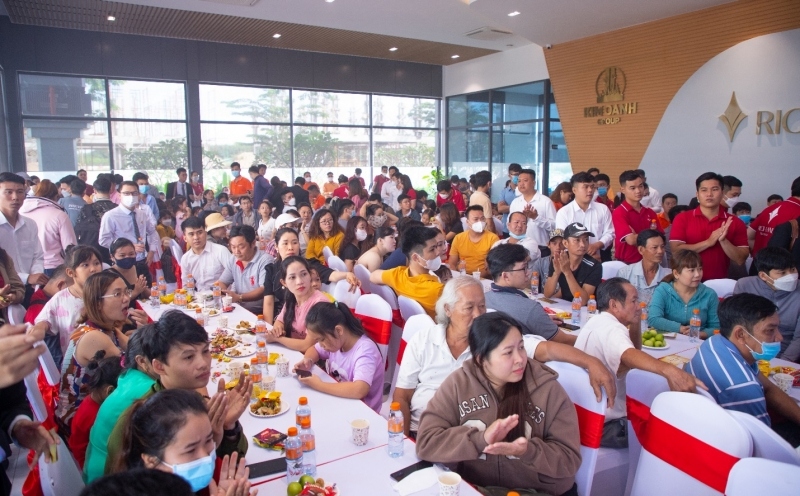 Many customers attend Richland Residence Plan
The number of inhabitants in Binh Duong is about 2,8 million. In future time, this speed will increase more strongly with FDI interest. According to Report of the Foreign Investment Agency, counting cumulative, Binh Duong attracted about 39,5 billion USD in FDI interest, staying at position second, Ho Chi Minh City continuously is top 1.
At the beginning of October, Binh Duong had 2,7 billion USD in FDI interest. Companies usually established production factories, modern technologies. In November, Lego Group (Denmark) built a factory with the price of 1 billion USD at VSIP 3 Industrial Zone. It hopes that the company will help over 4.000 persons have good opportunities to find jobs.
However, plans to invest in convenience for workers is a very small number. Land projects are appearance.
Real Estate Ben Cat welcomes new opportunities 
According to a report of research companies on the market, the maximum price of an apartment at Binh Duong in the third quarter 2022 reaches 42,8 million/ square meter. Landed house segments disappear though inhabitants are concerned. This is a main reason that the price of land is always increasing.
According to batdongsan.com.vn, the price of land plots in the period 2018 - 2020 increased 98%, the price of apartments also increased 68%. In 2022, the price of land plots increased from 8% - 10% compared to the price of 2021, about 60 - 93 million/ square meter. Immigrants have difficulties in buying houses at Binh Duong.
At Binh Duong Province, there are areas having the highest price of houses (Thuan An, Di An, Thu Dau Mot). At Ben Cat, Tan Uyen, the price of houses are following the demand of workers.
At My Phuoc - Tan Van, DT 744, DT 741,..., the price of houses is cheaper. Besides, Ben Cat is also the biggest Industrial Zone Center of Binh Duong with 9 Industrial Zones with thousands of workers. Besides, there are other areas including My Phuoc 1,2,3 Industrial Zone; VSIP 2; Tan Binh, Rach Bap… Moreover, VSIP 3 Industrial Zone, located adjacent to the Ben Cat area, has the space of 1.000 ha. This is a stable basement to make sure that the demand for houses at Ben Cat is increasing fast.
The Richland Residence project of Kim Oanh Group is attractive to investors. This project lies on Tran Dai Nghia Street, near the interchange of Vanh Dai 4 and D9T741. The starting price is 1,6 billion/ a house has 1 ground floor, 1 upstairs (full modern furniture) or 1,23 billion/ a land plot (customers build houses with their styles).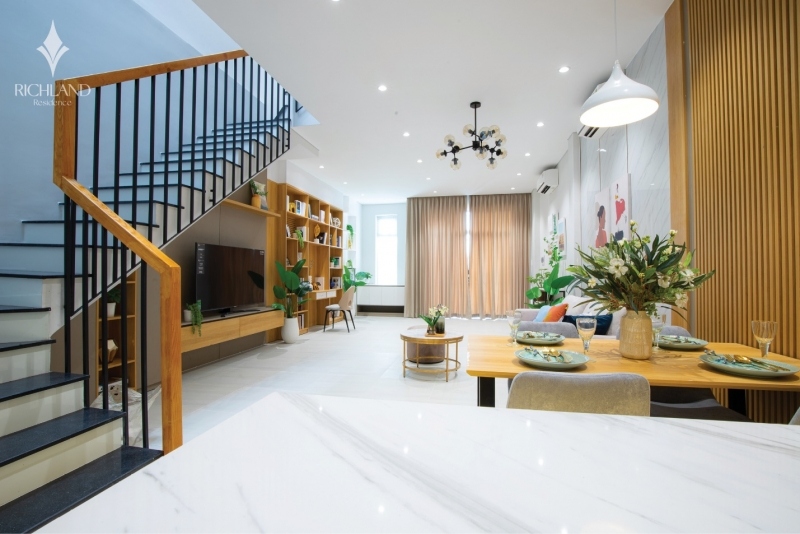 Richland Residence has modern, luxury facilities and an attractive price
Richland Residence has many presentative features towards buyers. Customers can borrow money with 4,8%/ year at the bank during 25 years. Customers who pay before contract term will receive 18% interest. Kim Oanh Group has promotion, give many valuable presents for customers such as sweepstakes program with total price of 12 billion, give to lucky customers pay before contract term about 10 - 40 golden threads. There is a park, kids areas, sports areas, schools…, policies and high security make customers' lives better.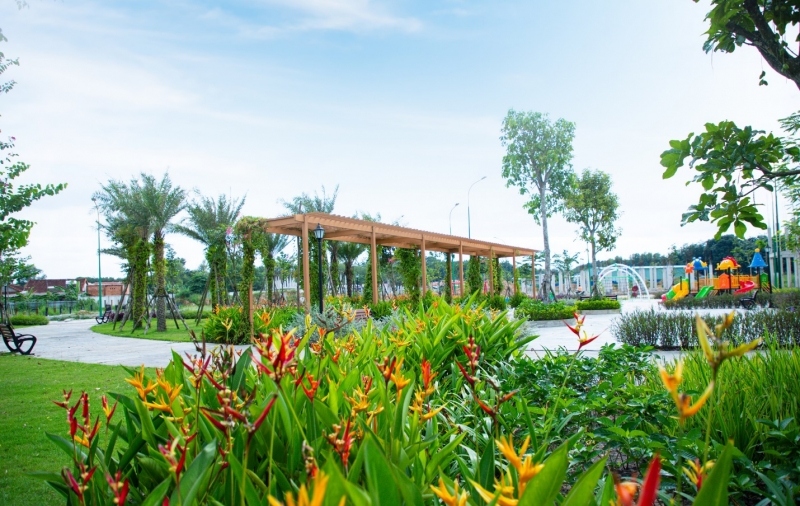 Richland Residence has legal transparency and fast building process
A huge push to upgrade the value of Richland Residence is Ben Cat is convergent of all elements about features of inhabitants, natural area, structure and level of social development, poverty rate, percentage of non-agricultural workers,... to upgrade into City in 2025. This helps Ben Cat develop real estate value before the motivation period and after development period.
Via VOV